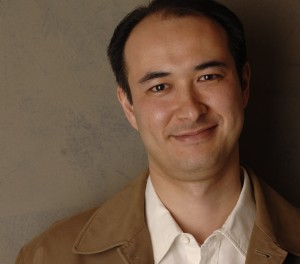 Biography
Arthur Schaer was born and raised in Toronto, Ontario, Canada. He now resides in Los Angeles, after earning his Bachelor's of Music Degree from the University of Southern California.
Arthur Schaer is a gifted composer and producer, contributing his compositional talents to many varied projects, with everything from short form pieces, to full length feature films. The Canadian born musician's strength lies in his ability to write for many different musical styles and genres. He has done this by focusing and staying true to the stylistic details of any given musical form he is asked to write. His abilities stem from having a firm background in the fundamentals of music composition, through his study at the USC School of Music, and his mastery of digital music technology, enabling his "sound" to be full, effective, and well crafted.
As a Producer, Sound Engineer, and Sound Editor, his television work includes, "Violetta", for Disney UK, "Plim Plim" and "The Happy Cricket", for Arvintel Media, as well as many others.
In the music industry side of entertainment, his audio productions skills have been part of albums by Lee Ritenour, on his "Rhythm Sessions" album, as well his work with renowned producer Walter Afanasief, on Kenny G's Christmas Album.
In addition, his many years of playing in bands of different flavors, has given him the ability to perform and experience many types of music, from Jazz Standards to African Soukous music, and from Reggae and Calypso, to Salsa and Soul.
James Doman of Heaven Music Productions attests that to Mr Schaer's unique ability to deliver powerful music compositions in any genre: "His urban beat production and his orchestral composing abilities are a very difficult combination to find…Arthur also has an expertise in digital recording and programming techniques that are cutting edge…We have yet to find anyone to come close to his level of musicality."
Mark Even, of Even Music, has proclaimed that Arthur's work as "distinctive", "excellent" and furthers that he, "has the unique ability to read our clients minds and deliver their needs perfectly every time". David Becerra, Director of the critically acclaimed, and award winning film, "La Llorona Del Rio", referred to Mr. Schaer and his score as "invaluable", while Robert Etoll of Q-Factory has declared that Arthur is "a unique talent that is integral to our business" Of Arthur's past work in the block buster hit "Entrapment", UK film critic, Mikael Carlsson, proclaimed that the "synth programming by Arthur Schaer is undeniably excellent…very fresh indeed."
Currently, Arthur has been a contributor to Robert Etoll's Q Factory, Trailer Music Library. His work can also be heard on the TM Century's radio imaging library, "Imagio", creating music and sound effects, used by radio stations, throughout the world. He has also been contributor to the CTV and TSN national networks in Canada. In addition, his theme for the television dating game show, "Fake-A-Date", or his work for the children's animated series "Spiderman Unlimited", can still be heard through syndication.